Social Media: Blogger, Facebook and Twitter
"New marketing is about the relationships, not the medium." - Ben Grossman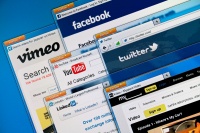 Some people continue to doubt the power and importance of social media. However, the facts and figures are now simply beyond irrefutable. If you have yet to establish a viable online presence you could be missing valuable promotional opportunities.
At YPS we will engage with you, discuss your individual requirements be they a Blog, Facebook and Twitter account. We will formulate a plan to address your particular needs, making suggestions where necessary, but focusing most energy on realising your wishes as efficiently and effectively as possible.
We can work with existing networks, or establish profiles from scratch, creating social networking accounts that are easy to manage and fully integrated. The ideal platforms for driving your connections forward. The social networks will be set up to interact with the great SEO surrounding YPS and YPD, aiding your title in its plight to place well in Google's listings.
Once the project is complete, if you feel confident, you will be handed your respective networks. However, if things suddenly break, or there are questions to be asked, then we are happy to assist. The door doesn't close behind you.
If, however you do not feel confident to oversee the expansion of your network then for a small holding fee YPS will be happy to manage the networks on your behalf. Updating your pages with news of reviews, launches and photographs, in fact anything that can augment your title with the online community.
Costs for a Social Networking package £250.00 + VAT
These are just a few our happy customers...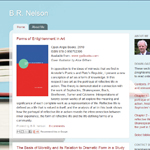 B.R. Nelson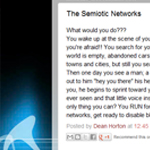 Dean Horton
And some of our own...

Coast 2 Coast with YPS

The Publishing Cafe

Follow the YPS Example Blog