eBooks Self Publishing and Distribution Services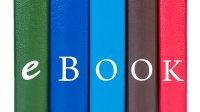 eBook publishing and eBook conversion has now become an essential tool for self publishers. YPS Publishing can help authors focus on the most profitable opportunities for developing, distributing, marketing and selling eBooks.
You can't argue with the facts. eBooks, whether we like them or not, have shaken the foundations of the publishing industry. Self publishers can't ignore how this change add a potentially lucrative income stream. eBook distribution has turned the tables by cutting out the middlemen wanting a piece of your profits! With eBooks, self publishers do not have the same struggle to compete with the big, mainstream publishers for bookshop shelf space.
The question for authors, therefore, is no longer "Should I publish my book as an eBook?" It's "How can I successfully publish an eBook?"
At YPS Publishing, we work with you to design and publish your eBook to the highest possible standard. Our pre-production stages are exactly the same for an eBook as for printed books. Our in-house book designer does all cover designs and text layouts. You can pick and choose from the same extensive list of extra services that we offer for traditional publishing, from copyediting to marketing.
We also offer specialist eBook distribution uploading your eBook file to the major eBook retailers worldwide, we collate the sales, sort out the tricky VAT accounting, and pass you the revenue on a monthly basis. YPS are commission free on all sales.
eBook Publishing in Brief
If you publish your eBook with YPS we will provide the following services:
Digital editing and cleaning of your supplied file
Cover design by a professional book designer
Page design and layout by a professional book designer
Printed proofs for you to check, amend and correct.
eBook conversion for both mobi (kindle) and epub formats (iPad and other eReaders)
Proofs of both eBook versions for you to check
Facility to publish printed editions at a later date without having to re-start the layout procedure.
Upload your eBook to the major eBook retailers worldwide, including Amazon who are consistently THE largest retailer of eBooks, Kobo, iBooks, and the YPS online bookshop, YPDBooks. Submit the eBook metadata and book category codes to the online retailers.
Consolidate the sales from each of the eBook retailers and pass to you the sales revenue each month, without deducting a commission.
Sort out all the VAT accounting.

In addition, we are happy to upload your eBook files onto these platforms under accounts in your name. The sales reporting and revenue will be sent direct to you. If this is your preference do please indicate during the eBook production stages.

Could I self publish my own eBook?

You could. However, there's a huge difference between books that are converted by a dedicated professional, and the more or less automated conversions that give you whatever comes out the end when you push a "convert" button.
Much like print YPS Publishing only create industry standard eBooks. This will give your readers a far superior reading experience. Not only that, but we handle the distribution too.
Each eBook version (ePub and Mobi files) must have a different ISBN number to the physical book. Our conversion process includes registration of your eBook ISBN numbers with Nielsen BookData.

eBook Distribution

Self publishers can get their eBooks onto as many digital shelves as possible upon release, or they can choose to opt for periods of Amazon exclusivity. Ask us for more details.
At YPS Publishing, as well as uploading self publishers' eBooks onto our own eBookstore at YPD Books, we also distribute via retailers such as Amazon, iTunes, Kobo and their affiliates, to ensure that our authors' eBooks are widely available both in the UK and overseas.

As with physical books, we receive regular book sales reports from our growing list of distributors and retailers. These are then consolidated and passed on to authors. Most eBook retailers will require a 30% commission from publishers. However, there is absolutely no commission on any eBooks sold through our own YPD Books.

Self publishers set their own price for their eBooks, we'll be happy to advise on the current trends.

Do I need DRM in my eBook?

DRM (digital rights management) – A DRM protected eBook can only be read on an eBook reader or device registered to the purchaser. We will discuss the pros and cons of DRM with every self publisher, as many authors prefer us not to upload their titles with rights controls.

In conclusion

eBooks are a very cost-efficient way of making your book available on a multitude of eReading devices, from a variety of retailers. Not only that, the publicity generated from eBooks can often enhance the sales of the paperback version. Our team at YPS Publishing can make your eBook conversion and distribution process simple!
Please just send us an email or give us a call for a chat.